Janakpur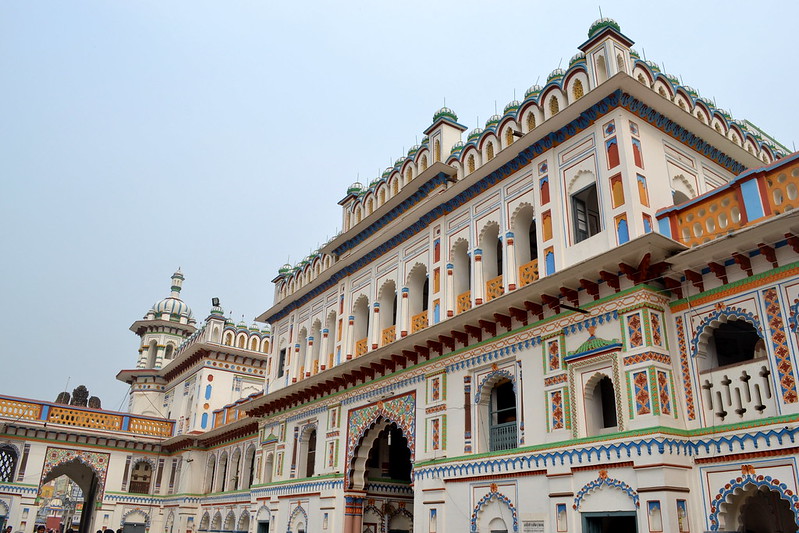 Janakpur or Janakpurdham is one of the prominent locations to experience the religious and cultural beauty of Nepal. Being located in the south-central part of Nepal, Dhanusha District, it made it easy to travel for visitors.
A lot of Indian and Nepalese travelers visit the place to remember a legendary couple from the Ramayana epic, i.e, Lord Ram and Sita. Janakpur is nevertheless, considered the holy land where Sita was born and got married to Lord Ram.
Janakpur was once the capital of the Kingdom of Mithila. It still is the capital of Madesh Pradesh though. But, back then, in the period of Ramayan, Janakpur was a well-settled settlement ruled by the Videha dynasty. And King Janak, the father of Sita was well known as the Maharshi King. He was a king yet he had knowledge of Shastras and Vedas, thus, he was acknowledged as a capable king who flourished the Kingdom of Mithila.
By the way, the real name of King Janak was Seerdhwaj Janak. And, Janak seems to be a title accorded to the rulers of Mithila. Janak also means father in the Sanskrit language.
Janakpur, besides the city of Sita, is also known as the "city of ponds" because of the many ponds located throughout the city.
One of the most famous attractions in Janakpur is the Janaki Temple, also known as the Naulakha Mandir. This temple is dedicated to Sita and was built in 1911 by Queen Brisabhanu Kunwari of Tikamgarh. The temple is known for its intricate carvings and is considered to be one of the finest examples of Rajput architecture (mixed style of Mugal and Hindu) in Nepal.
Another important religious site in Janakpur is the Ram Mandir, which is dedicated to Lord Ram. This temple is located near the Janaki Temple and is believed to have been built on the site of the palace of King Janak.
Janakpur is also known for its colorful festivals, including the Janaki Navami festival, which celebrates the birth of Sita, and the Ram Navami festival, which celebrates the birth of Lord Rama. During these festivals, the city comes alive with processions, music, and dancing.
In addition to its cultural and religious attractions, Janakpur is also an important commercial center, known for its production of handmade paper, textiles, Mithila arts, and pottery.
How to reach Janakpur?
You can either take a 40-minute flight or take a bus from Kathmandu. The city of Janakpur is 390 km away from Kathmandu and it would approximately take 10 hours to reach Janakpur.