Jomsom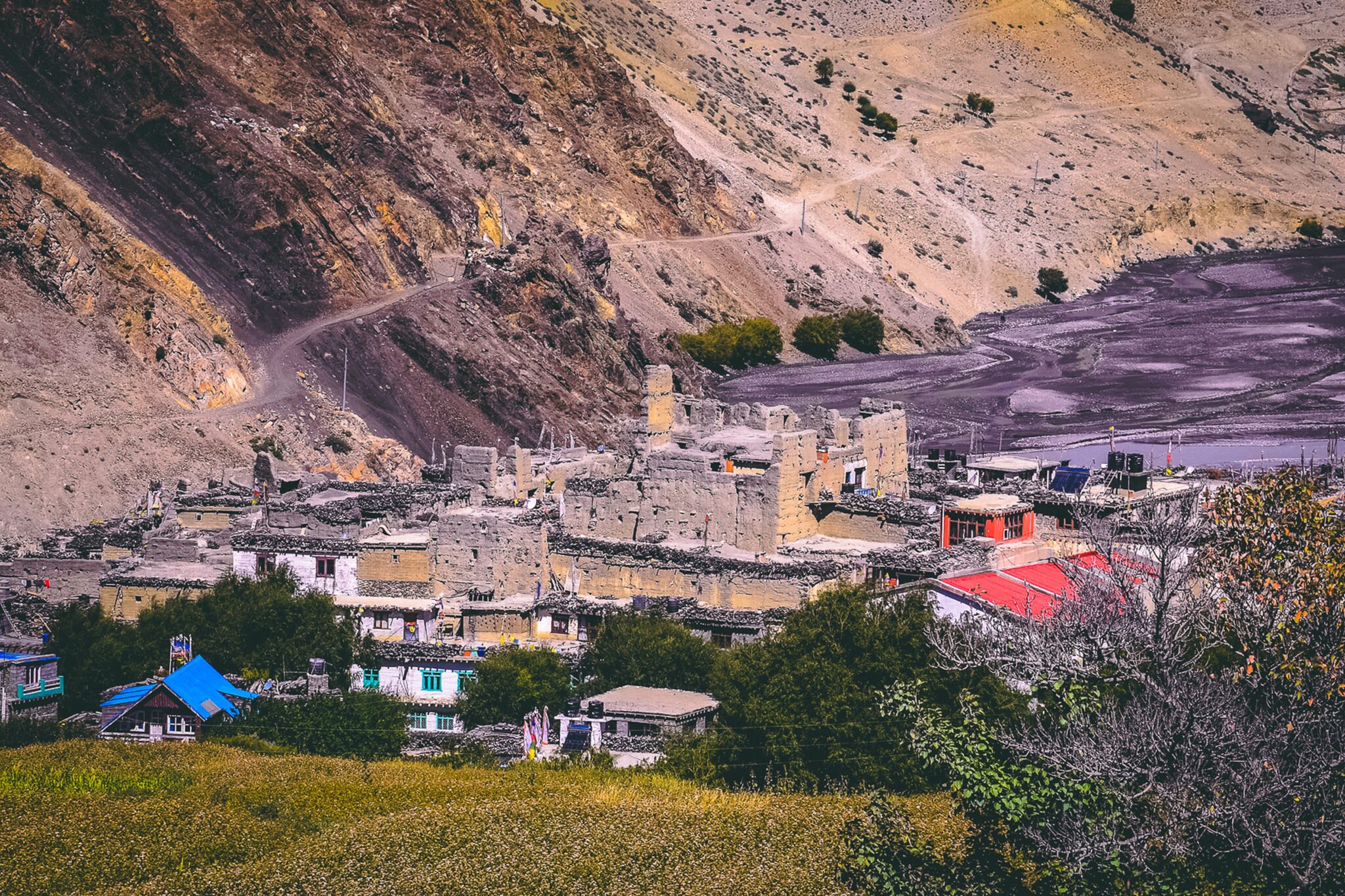 Jomsom, purposely known for Muktinath temple is one of the most beautiful destinations of Nepal. The city of Jomsom is quite popular for pilgrimage since most of them spend their nights at Jomsom before going to Muktinath.
Apart from being quiet in the upper terrain of the Nepalese territory, it has a different cultural swag. As you could notice most of the people there follow Buddhism but the destination is the pilgrim of Hinduism.
On the way to Muktinath, you can also capture the sights of sky caves. The majestic peaks of Dhaulagiri and Nilgiri form a backdrop to the town and the Kali Gandaki River, which flows directly through Jomsom's centre makes the city more astonishing.
Along the banks of the Kali Gandaki, black fossilised stones known as Shaligram can be discovered, which are revered in Hindu culture as an iconic emblem and reminder of the god Vishnu. Such stones are thought to be found solely in the Kali Gandaki and are considered sacred by Hindus.
Jomsom is located in the Mustang district, north of Pokhara, and serves as the major entry point to Upper Mustang. It is located to the south of the Tibetan-influenced settlement of Kagbeni, which is home to prayer wheels, Chortens, and a Buddhist monastery.
The area near Jomsom boasts a diversified topography, with rocky cliffs and high Himalayan peaks, but little greenery, with the exception of forests of brilliant rhododendrons.