Dakshinkali temple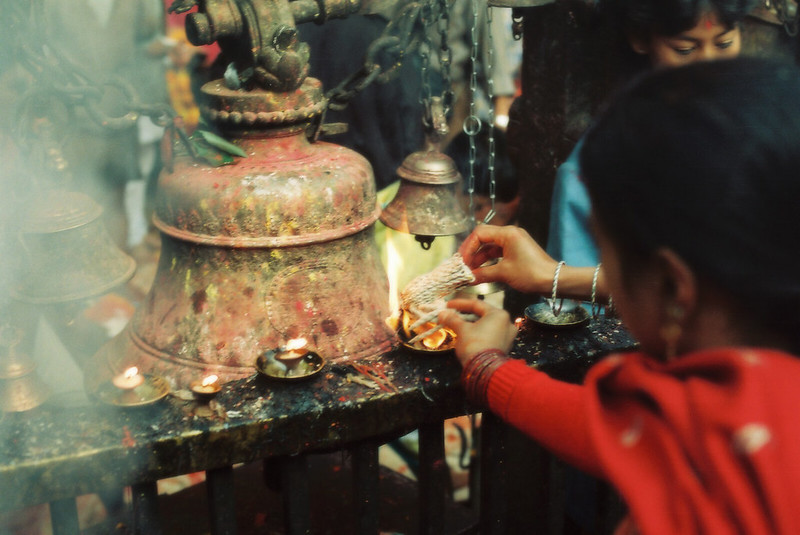 Dakshinkali is one of the major temples of Nepal that is dedicated to the Goddess Kali. The Goddess is often called Dakshina kali or Dakshinkali Mai. In Nepal, Dakshina means either the money that is given as a blessing or the south direction. 
Thus, upon such basis, it could be concluded that because it is situated in the southern part of the city, it might have been called Dakshin Kali. The temple of Dakshinkali is located 22 kilometers outside the Kathmandu valley and a kilometer outside the village of Pharping.
This temple of Dakshinkali is quite unique from other temples of Goddess Kali. While the other pictures of Goddess Kali show her left foot on Lord Shiva's chest, this statue of kali picturesque her right foot on the chest of Lord Shiva. She is moreover known as the beneficent mother who shields her worshippers and children from catastrophe too.
Dakshin Kali Temple has the same religious significance as Nepal's Pashupatinath Temple and the Manakamana Temple. However, the temple attracts more tourists because it is also a renowned hiking destination near Pharping village. 
Since the destination is quite close to the jungles and owns a lot of picnic spots, it still is actually counted as one of the most popular destinations of Nepal.